Well, you all came in at just the right time to get to see another juicy and hot M2Mclub scene showing off another hot pair of studs in the middle of fucking hard and you get to see every juicy detail of their fuck session here today. It was a pretty hot day in this summer afternoon and it looks like these two had nothing else to do in this heat. Nothing else but play with one another, so as you can clearly see, they ended up playing on the balcony with one another and it resulted in one impressive and hot fuck fest here at M2M club and you just have to see it unfold for sure. Anyway, let's get started and see the fucking commence!
So as we mentioned, they get to play on the balcony and as you can see, they got nude pretty fast. They wanted to make sure that you get to see their naked bodies and after a bit of posing and showing off, you can see them getting busy with the curly haired guy wrapping his lips around his buddy's mighty cock here today. He needs to make sure that the pole is nice and hard and then you can see him bend over the railing and get railed in the ass doggie style by the other guy, and yes pun was intended. Anyway we truly hope that you enjoyed the action that these two put on screen for the afternoon and you can bet that there will be more soon!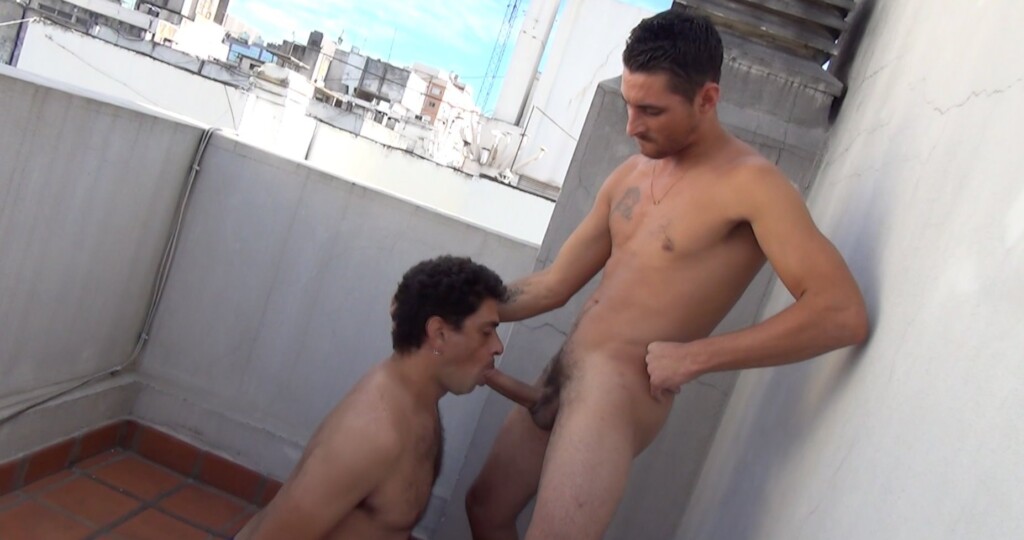 Click here and watch this guy getting his mouth stuffed!