Hey there guys and gals. Remember Rokko and his buddy from a few M2Mclub updates ago? well they are back in action and even though you saw Rokko play in many scenes before, these latest ones are just amazing. Last time they got to fuck on the balcony with little care to who may see them and they seem to want to play nasty once again. In this scene they get to have fun in the pool on top of the building today. Same hot summer day, just another raunchy session of gay sex going down with the two. So without due, let's get this M2M club show going and watch another juicy and sexy gay sex scene getting done here today!
The water in he pool is nice and warm but still pretty refreshing, which was just perfect for the two. So just like last time, Rokko gets to lay back as his buddy gets to start using that tongue and his lips to work his man meat and get him nice and hard today. Then all nice and wet you can see them fucking nice and hard right away in the cooling water. By the end of the whole scene you can get to see the guys shooting their loads all over each other too. Lucky for them that they were in the water so that they could clean up easily after as well. Enjoy it and do make sure to come back around next week to check out a brand new and special update!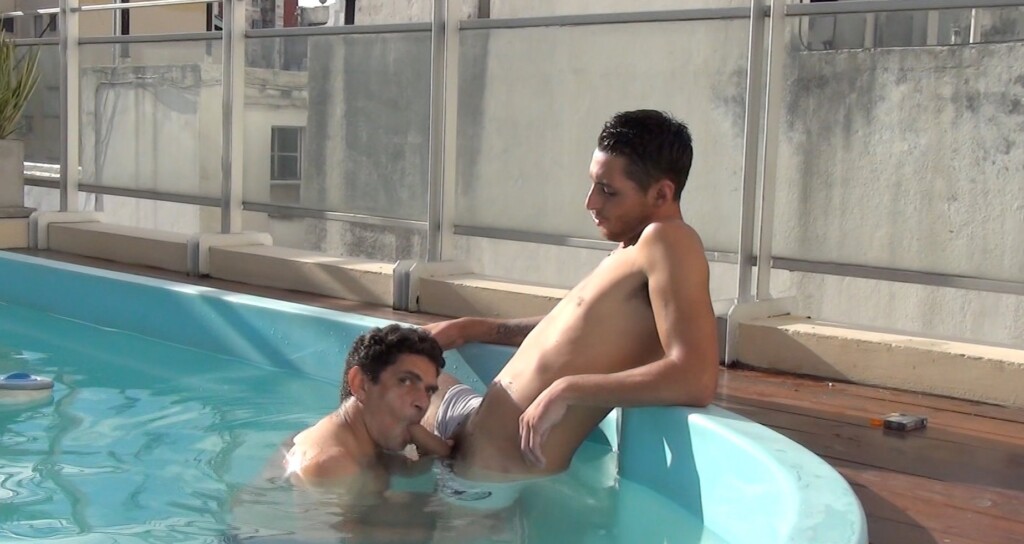 Check out this guy getting his dick sucked off in the pool!