Benicio is here with one of his latest M2MClub scenes.He invited Augusto to his place but of course they just can't stay in the same room without fucking so they ended up banging each other in the middle of the kitchen. Horny Benicio was in the mood for some ass pounding and his first idea was of course his good old friend Augusto that knew all the things he likes in the sack and blows his cock like no other.
So he gave him a call and invited him over to his place to watch the game. He wanted to watch the game as well, so he didn't lie, but he wanted to watch it while hammering Augusto's butthole. Luckily Augusto had the same thought and was expecting this from Benicio. These two are amazing together and they sure enjoy banging their asses as often as possible. If you want more hunks you can take a look at www.menover30.net to find more horny older hunks fucking each other. This was all for today but we'll see you next time with more ass pounding M2M Club scenes. See you guys later and enjoy!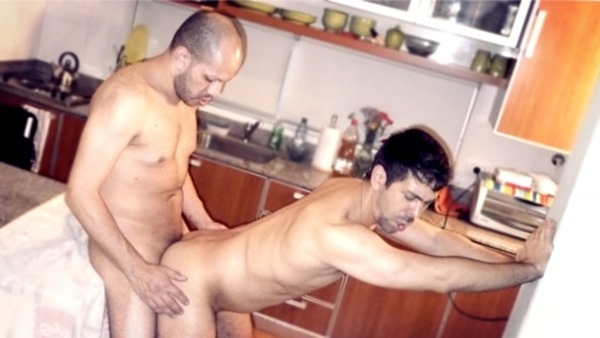 Check out these older hunks pounding their asses!